"Eddy's Wings Decorations is a company that provides everything necessary to hold a high-end Latin-themed event. The added value of this great venture is its dedication, commitment, and love in every detail."
As the well-known saying goes, "everyone carries their own cross," nobody has it easy, especially when they land in a different country to face an unknown reality. This is the story of Saraí García: she arrived in the United States more than 25 years ago, leaving Matamoros, Mexico, to seek better opportunities. In Wisconsin, she met her husband, the father of her three children. She had what she considered a normal life, being a homemaker, and like many households, overcame adversities, difficulties, and challenges that arose along the way.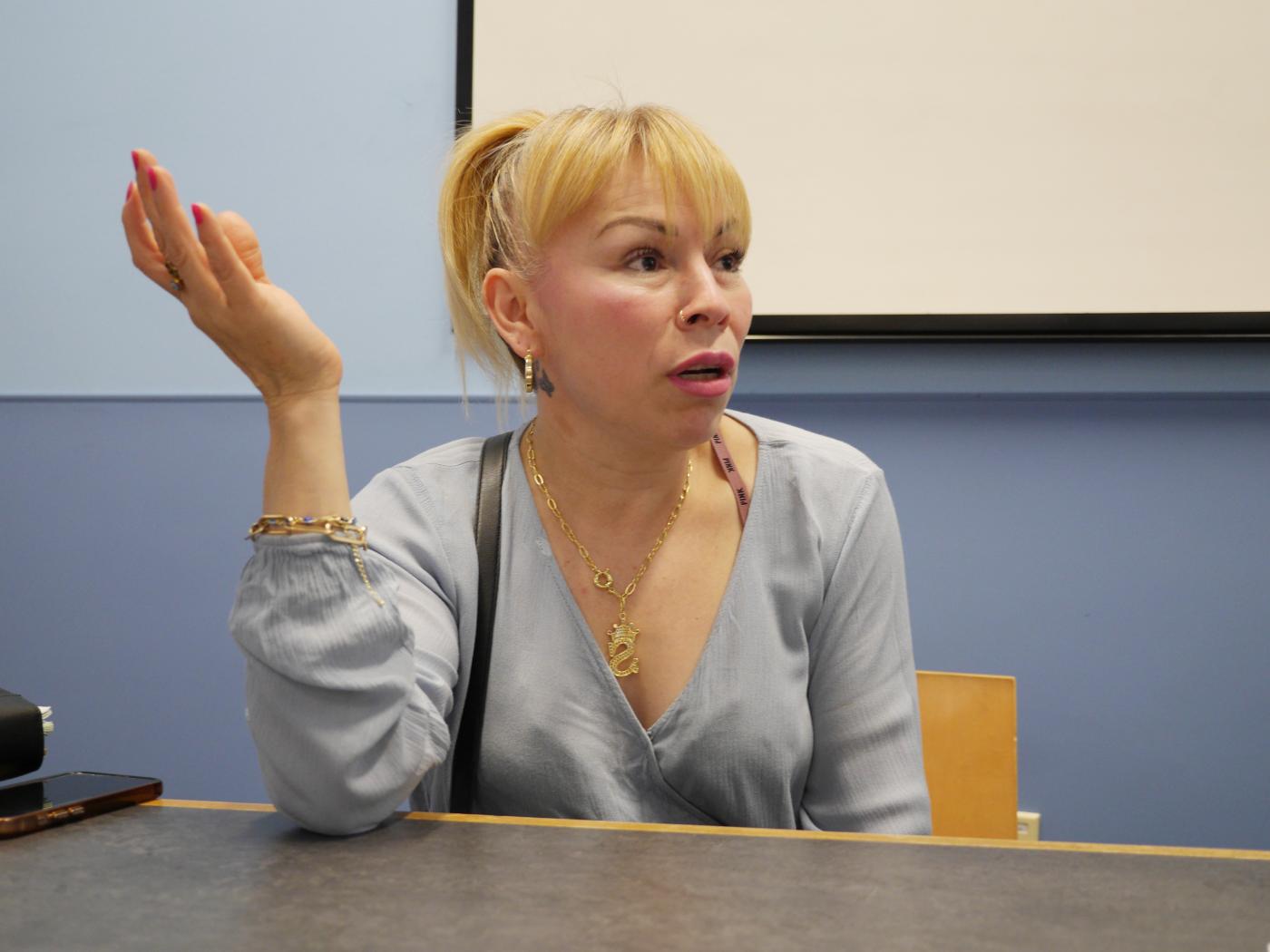 However, this warrior's life was divided into two chapters when she lost her fifteen-year-old son. Eduardo or 'Eddy,' as he was known by his family and close friends, had just finished high school, and his gift was a car. His mother describes him as a judicious, joyful young man with many dreams to fulfill.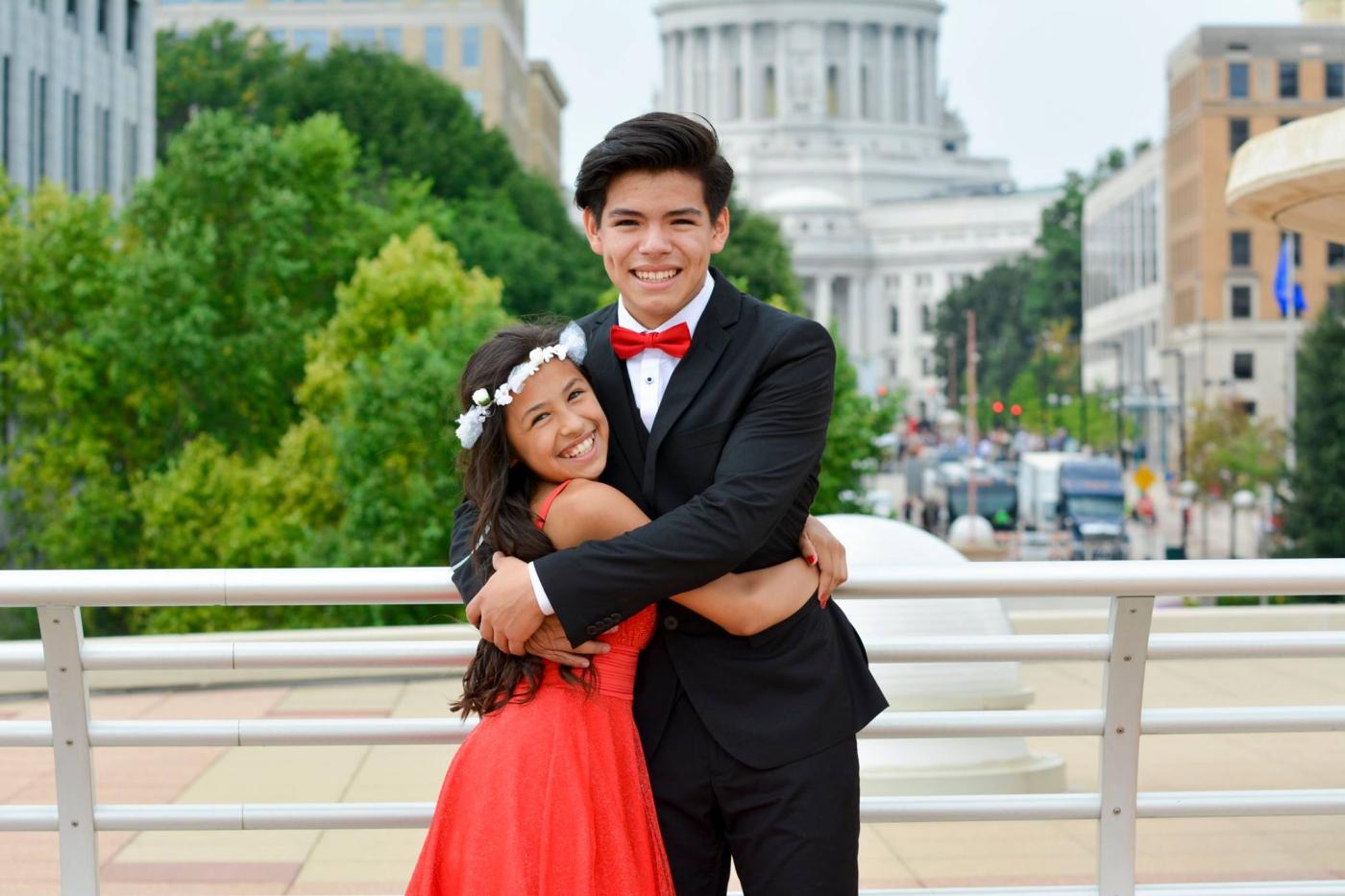 On any day in 2018, Eddy was driving his car through the streets of Wisconsin when a truck suddenly hit him. The events happened so quickly that the boy did not have time to maneuver to save himself. In the blink of an eye, the life of this young man with a Latin soul vanished. His family was devastated, and Saraí thought they would never recover from the abyss they had fallen into.
However, like the phoenix bird, García managed to rise from the ashes, and this tragedy helped her give a new direction to her destiny. She decided not to continue being the submissive homemaker, resigned to being a maid, and put her household duties aside to rewrite a new story in the book of life.
Her husband, disoriented and unaware of what had happened to his son, could not understand that the other members of his family were also going through a difficult time of changes. He also failed to grasp that, although Saraí was struggling with the pain of losing Eduardo, she had to take measures to move her other two children forward. Meanwhile, he sank into alcohol, and depression prevented him from seeing the light of the path again. Although the Mexican woman tried to get him out of the darkness that was gradually devouring them all, she gave up when she realized her attempts were futile. She never thought of divorce because she had married "for life," but circumstances forced her to leave her husband, take her three children, and start building a new path. "I wanted to be my own boss and the owner of my own time."
"My son is no longer here. He went to heaven, and with those same wings that he left with, I am flying here for my other children and to fulfill my dreams," these are the words of Saraí when La Comunidad News asked her about her motivation to move forward.
García says that several years ago, she started building her own business with which she provides everything necessary for organizing all kinds of events, including weddings, anniversaries, birthdays, farewells, births, and even "divorces," she says, laughing.
She explains that at first, it was tough because she had to work in two companies, full-time shifts, and on weekends she organized events. "It was the only way to start buying supplies. At first, it was hours of hard work. I didn't sleep much, and I only waited for breaks to sleep." However, there is a way to relieve stress and regain energy: exercise.
She declares herself a lover of the gym, "I haven't stopped getting up early, my day starts at 4:00 am, I go with my daughter, we start the day by lifting weights and releasing all the burdens of the previous day to start with strength," she explains that an exercised and occupied mind is practically immune to anxiety and depression.
She confesses that she has always liked the world of decorations, event organization, parties, and celebrations, but when she was married, she never did it professionally but as a hobby, "it wasn't a necessity. Nowadays, it's my job, but I like doing it, this is like therapy, time flies by, it's the passion of doing what you like," she affirms.
The responsibility of dealing with a boss is reduced when you are your own boss. Nobody orders you, nobody asks you, nobody demands anything from you. Everything is in your hands. The challenge is greater, but only those who are convinced to undertake that journey and not die trying will succeed.
"They tell me that I work more hours, yes. But I own my own time, I work for myself, and after having worked in other places, today I can say that I am conquering what I once set out to do: leave my jobs to live off my own business. I have been living off Eddy's Wings for three months now, and today my main concern is satisfying customers," says the owner of the company.
Saraí argues that "I sacrificed hours of sleep, time with my children, I worked long hours; today I have learned from my mistakes. I have more experience, now I know a little more about hiring issues, I am not the same as yesterday. Today I am stronger, and my vision is projected to have my own place. A space that offers everything necessary (music, food, waiters, employees) for any event."
Eddy's Wings is a company that provides everything necessary to hold a high-quality Latin-themed event. The additional value of this great venture is its dedication, commitment, and love for every detail. Furthermore, it is the only one that uses complete glassware on the tables (glassware, plates, cutlery, napkins, etc.), adding an additional touch of elegance.
Likewise, it uses personalized menus with the portraits of the honorees, a detail that surprises guests and the event owner. Saraí's most real concern is that the customer is satisfied with the service so that through that "word of mouth," the business is known.
90% of its clients are from the Latin community; however, the services do not distinguish origin, creed, or taste. Saraí will attend to everyone with the same disposition as always, and she also explains that she is now venturing into the world of floral arrangements for anyone who is interested.
If you have a pending party and feel disoriented, contact Saraí, she will give you advice on what you need to make your party come true. Call her at +1 608-556-9839, write her an email at saraifraire51@gmail.com, or find her on Facebook as Eddy's Wings.
Finally, Saraí insists that "luck does not exist. I think that one looks for what one wants to do and be. You have to work to achieve what you want, I call it hard work. So, if there is someone who has an idea or a project in mind, develop it, ask questions, and start. Success and money are behind fear."
"I could have stayed working all the time in the two factories and say that was the luck that I had, but I had a vision, I wanted to be my own boss, owner of my own business, work for myself, be the owner of my time and here I am happy, doing what I like and managing my own schedule, again, if you looking for success? look for it behind fear" concluded Saraí García.