"My daughter Zayda started with a sore throat and high fever, we were already four positive people with COVID-19. The worst thing is that they called us from the hospital and said that the baby also had COVID-19, when I heard this news I broke into pieces."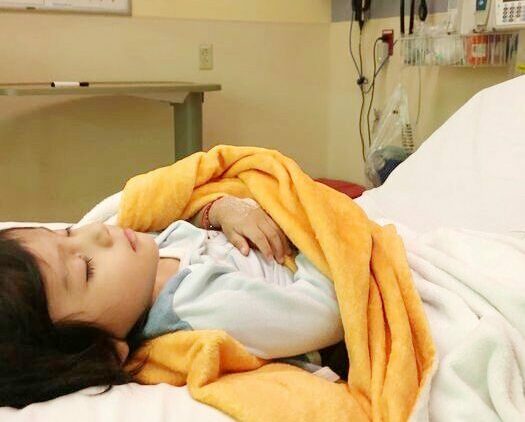 How many members in your family and where are they from?
A.- Five members, my husband is from Honduras, I am from Guatemala and my children were born in Madison.
Can you tell me the names?
R.-My husband's name is Alexis Barrera and the names of my children are Eliel Barrera my baby, Bethzy Marroquin my little daughter, Zayda Ayala is my oldest daughter.
Where do you and your husband work?
A.- I work in Dane County and my husband works in Great Dane.
Has your family been vaccinated? 1st, 2nd, 3rd dose? and when?
A.-My daughter Zayda was vaccinated twice, the first on 08/29/21 and the second on 09/21/21, she is missing the third. Bethzy the first was 08/30/21 and the second 09/22/21, she is also missing the third. My husband Alexis received his first vaccination on 08/31/21 and his second on 09/28/21, waiting for the third dose. Instead, I received the first one on 01/09/21 and the second on 09/29/21, I'm waiting for the third one. The whole family is waiting for the third vaccine that we are going to get in six months.
Did you feel any side effects after getting vaccinated?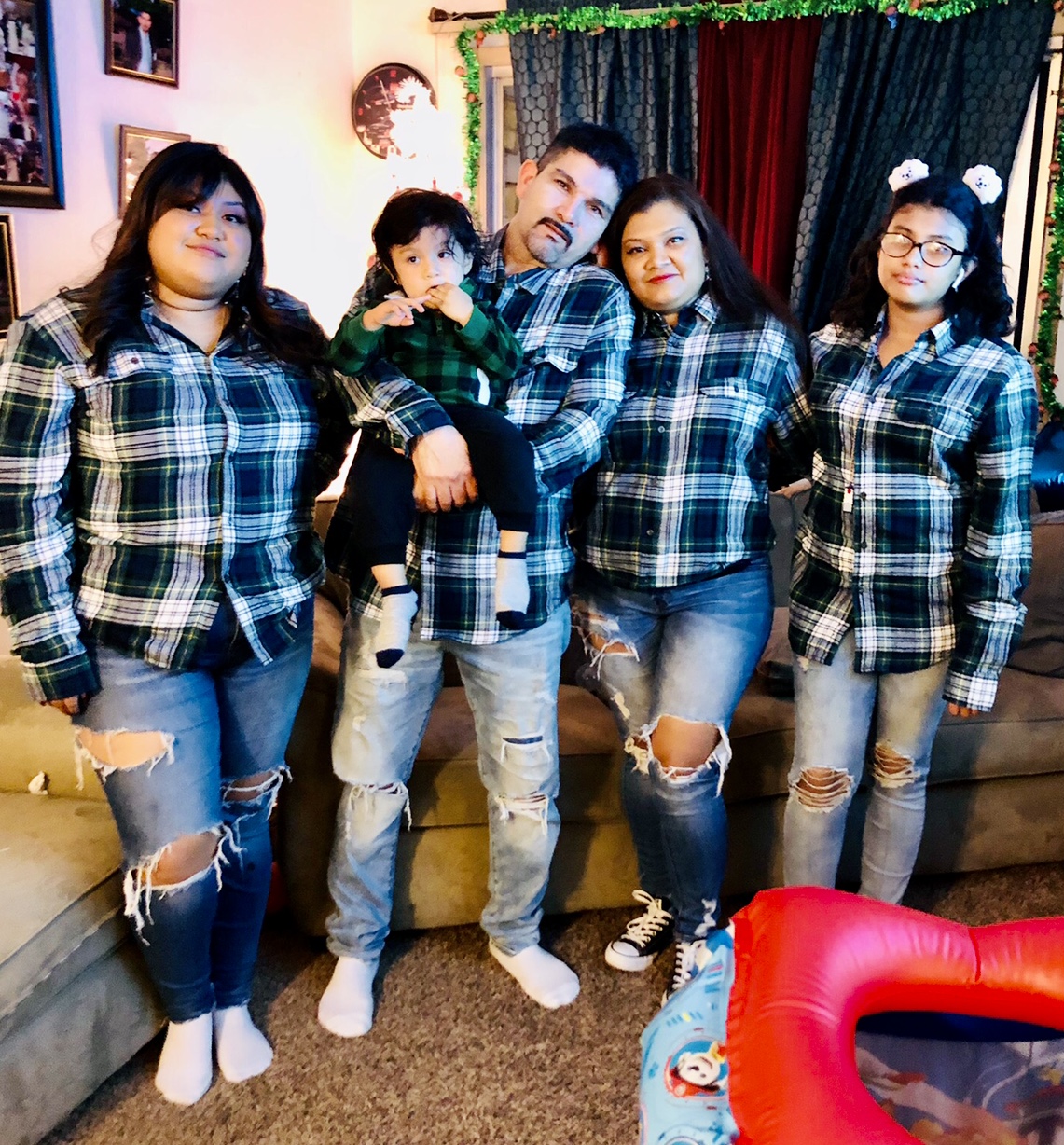 A.- No symptoms or any reaction, everything normal, my husband and I have already returned to work and the children to their schools.
7.- Did the vaccines help prevent your family from getting the virus again or not?
A.- What the vaccines helped us with is that we were not hospitalized. Vaccines also helped us avoid loss of life. Specifically, the vaccine does not cure, it is only a protection against COVID-19.
If your family was vaccinated why were they infected again with COVID-19.?
A.- We were always careful, this is the first time we got infected, but one day it came into our house anyway. You can get it any time and in any place, therefore, we got vaccinated in time to avoid hospitalization and death itself.  
What symptoms do infected people have?
A.- In my family, first was sore throat, fever, headache and body aches. It attacked me more severely with horrible fatigue for six days, first I got a sore throat, the second day I couldn't walk in the morning, I reached the bathroom holding on to the walls that day. My 15-month-old baby came down with a high fever and didn't drink milk for 6 days, he just wanted water with juice. The pediatrician said because the baby lost his palate he did not want to eat any food. On top of that, he was not vaccinated because of his young age and we were more afraid for him because of his health.
Can a cured person get infected again?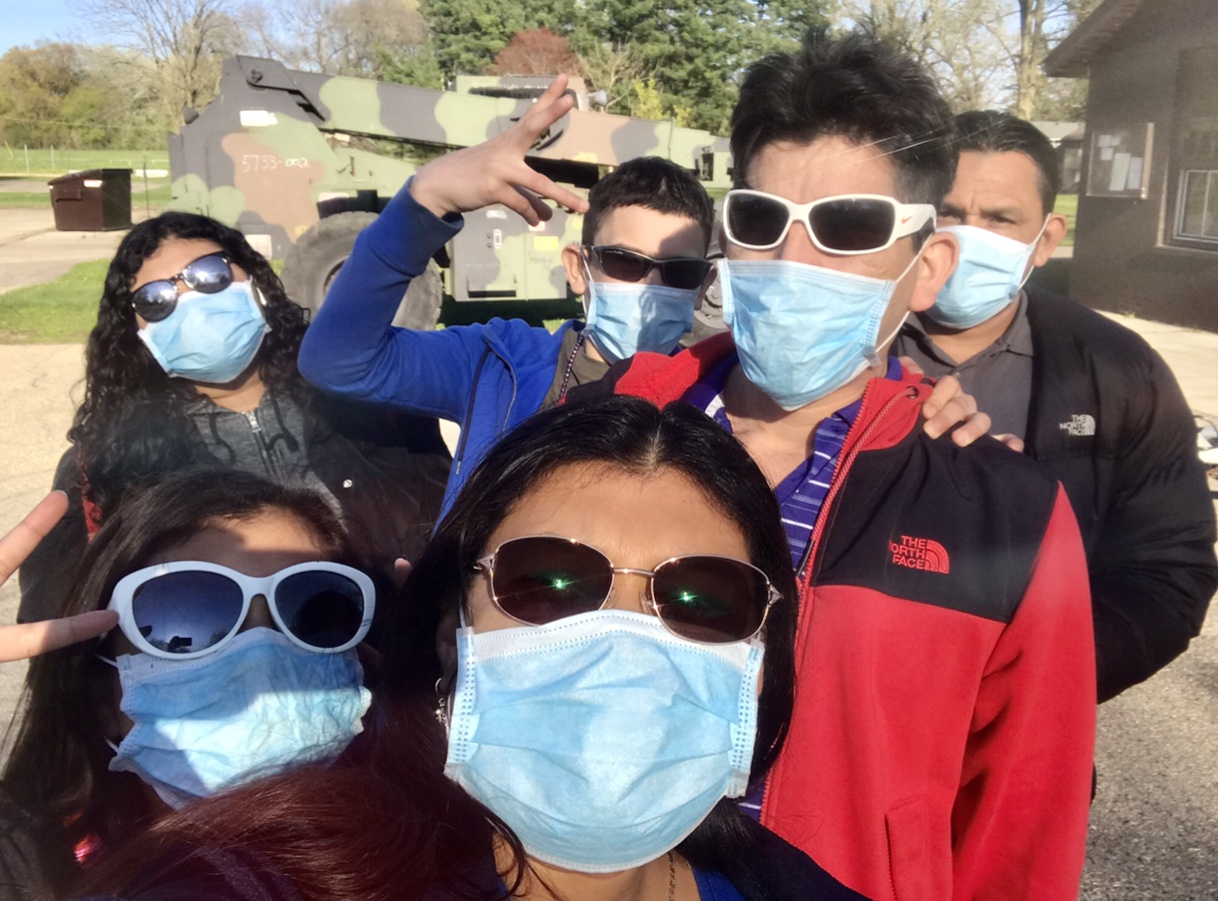 A.- Of course, yes you can get infected again, therefore, to avoid contagion, we must follow the scientific medical recommendations of the doctors and not the social networks (Facebook) or the people who say that the vaccines are false, because they try to scare people with lies saying that vaccines are useless, that they are experiments that are killing people. It is better to be safe than sorry, for a moment we also doubted vaccines, because we listened to people who did not believe in the protection of vaccines. I think we have to listen to our doctors because they want the best for their patients and to clear up doubts we consulted other doctors and concluded that our family should be vaccinated immediately to prevent the virus that is attacking the entire world.
How long does it take for a person to recover from the virus?
A- If the attack of the virus is mild, they told us that a person can recover in two weeks, and if it is severe with hospitalization, the person can recover in a period of two to four weeks. In the case of my family, after five days we already came out negative, which meant that we can no longer infect other people, thank God.
Why do you think the virus is more deadly in men than in women?
A.-https://www.ncbi.nlm.nih.gov/pmc/articles/PMC7271824/
I found this article that has been verified by a scientific researcher that it could be due to genetics that affects men more than women , here is the quote "much of this difference in the number of deaths is caused by behavior (lifestyle), i.e. higher levels of tobacco and alcohol consumption among men compared to women. Lastly, studies reported that women had a more responsible attitude towards the Covid-19 pandemic than men. The irresponsible attitude among men irreversibly affects the adoption of preventive measures such as frequent hand washing, use of masks and orders of stay home".
Does the virus affect pregnant women more?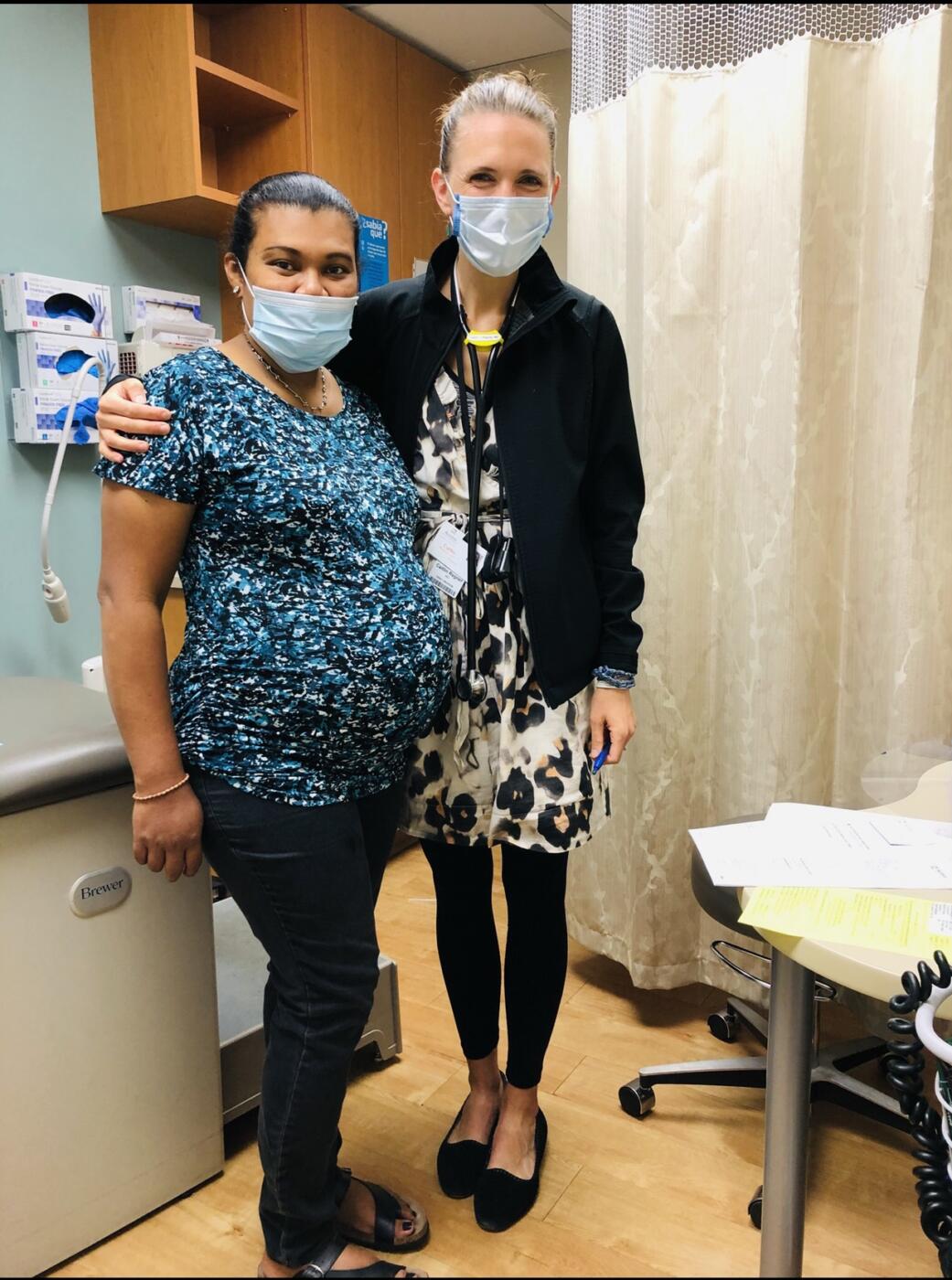 A.-If you are pregnant or were recently pregnant, you are more likely to get seriously ill from COVID-19 compared to people who are not pregnant. Pregnancy causes changes in the body that could make it easier to get seriously ill from respiratory viruses like the one that causes COVID-19. These body changes can continue after pregnancy.
People with COVID-19 during pregnancy are more likely to have preterm labor (deliver the baby before 37 weeks) and stillbirth, and are more likely to have other pregnancy complications compared to people without COVID -19 during pregnancy.
In your opinion, will the vaccines be effective against the new mutations of COVID-19?
A.- Yes they are effective, because in our case if we had not had any vaccine, the recovery time would have been longer and perhaps more serious and fatal.
Do they still need to wear masks and distance after getting vaccinated?
A.- Of course, to prevent more contagions because both masks and vaccines really protect us from the virus, and distancing is necessary because through saliva and sneezing we can be infected.
After getting vaccinated more than three times or more, can problems arise in the future?
A.- I don't think so, because this vaccine, like the ones we received when we were children, to my knowledge I have never seen or heard caused harm or death, rather I have seen that it has prevented many diseases such as chickenpox, measles, etc. And this vaccine prevents the spread of COVID-19. It is better to get vaccinated.
Is it okay for children to wear masks after being vaccinated at school?
A.- Of course, because children can also be infected by an adult in their homes, in schools and among their relatives.
Finally, tell us about the odyssey that your family has gone through with COVID-19 and your advice to the community in general.
A.- We never thought that we were going to get sick from COVID-19 and that awful day, it came to our house. First, a nephew named Anthony began on Monday when the children returned to school after vacation, he began with coughs and sneezes, he went to normal school like that and none of us felt bad afterwards, at night I see him very red and he said that his throat hurt, I touched him and he had a fever, the next day he told me that his head hurt and I called the school reporting that he was not feeling well and that day my husband began to feel like he was going to have the flu with pain I had a sore throat – he said – that in order not to get sick he was going to stay at home, and the next day Anthony with a fever again and my husband too, my daughters quarantined locked in their room, they only went out for what was necessary, my baby and I were quarantined locked in our room too.
We all went out with masks for anything, my husband and Anthony with masks too, my baby started with a fever at night and I, alone taking care of the baby because my husband was sicker, so the next day my husband took Anthony to take the COVID-19 test, Anthony and my husband tested positive. They returned heartbroken and my husband called his work to tell him that he was not going to work because he was close to a person with COVID-19, who had symptoms and that he was going to get tested too. He was very responsible and the right thing to do, so he couldn't infect others. For my part, I also responsibly called the school where Anthony goes and reported that he had COVID-19, that his test was positive and that they recommend that parents test their children who were close to Anthony.
In the meantime, my baby continued with a high fever all day. I gave him Tylenol Ibuprofen and cold water cloth on his forehead. As I got worse I left my baby in the care of Zayda, my oldest daughter, who is 18 years old. My husband Alexis and I went to get tested for the virus and we came out positive. Incidentally, we told the hospital nurse that my baby had a fever for two days, they recommended that I take the baby to the hospital and to stay put until they examine him, so I did and they immediately examined him and gave him medicine, they did the test and they sent us home, he had an ear infection. The next day they told us that our baby was positive for COVID-19, when I heard this news I broke into pieces. Then my husband calmly told me that God is going to heal our baby and nothing is going to happen to him, because many people in my family were praying for us.
For my part, before taking the test, I also called my work in a responsible manner indicating that I had been exposed to a person with COVID-19 and that I had symptoms. My work manager thanked me for notifying him, he told me to not work until I feel better. Since the test result came back positive, in my capacity as the cleaner of seven offices in the Dane County building in different areas, I spent a week taking care of myself at home without being able to go to work.
Then my daughter Zayda started with a sore throat and in the afternoon with a fever. There were already four positive people with COVID-19 in my family, because we had all been exposed to the contagion. To breathe better we all took off our masks at home because I couldn't breathe. Miraculously, my little daughter Bethzy did not get COVID-19, thank God, she was the only one who did not get it.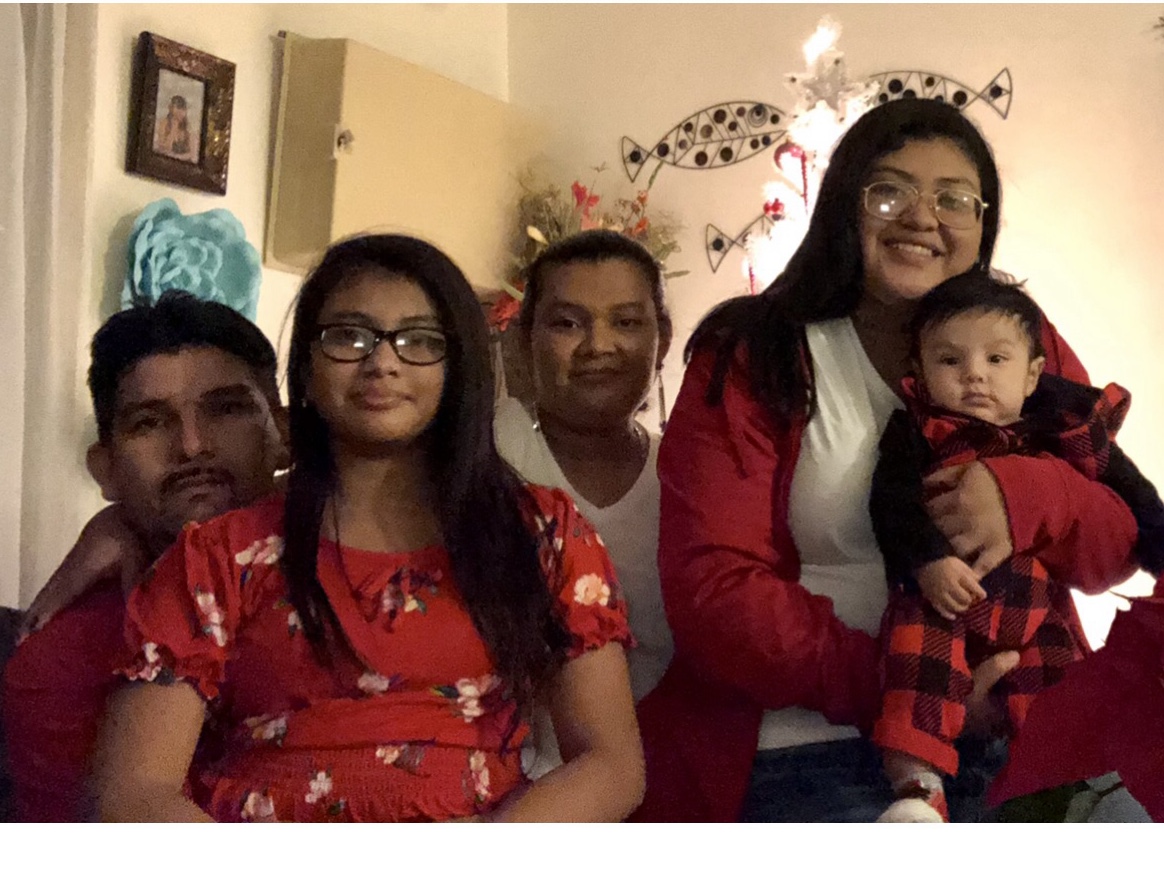 I thank God that we are all tested now and negative to COVID-19. My job paid me for my week that I did not work and they even gave me an increase in money for being a good, responsible worker and always taking care of my work and thinking of all those who work there not exposing myself to making them sick, it was a good decision.
In the case of my husband, it was the loss of wages because he worked less hours, it showed in his paycheck, but what he gained was the safety of his co-workers. He didn't infect anyone with this disease, that they didn't infect their families and so on, because this is how the COVID-19 virus spreads further.
I have a brother on my father's side in Ecuador and his mother got COVID-19, her children were taking care of her at home giving her medicines and homemade medicines. A few days passed and they lamented, saying that when you already have a virus you can no longer be vaccinated, and since the lady was elderly and overweight, she died on the third day in the hospital. And the saddest thing, everyone wanted to accompany her to the funeral and only five people were allowed from a distance. From the morgue they took her straight to the cemetery, it was heartbreaking. Therefore, please do not ignore the vaccine, get vaccinated because this loss was due to not getting vaccinated on time, you have to save the family by getting vaccinated.
An advice for all those who can and are of the age to be vaccinated, please do it with confidence there is a lot of controversy about getting vaccinated what is an experiment, what does not work and many false words are said through social networks, "yes, it is a experimental but scientific", but to avoid a death or hospitalization like any vaccine that they have created, this is one of many vaccines like any other, do not ignore it and get vaccinated and spread the word because you can also avoid other deaths or other hospitalizations love your neighbor and be happy.
GET VACCINATED: SAVE YOUR LIFE
Getting vaccinated means living for many more years with your loved ones.
Getting vaccinated is loving our children and our family.
Getting vaccinated is loving your neighbor.
Getting vaccinated is loving our friends.
Getting vaccinated is being positive with oneself.
Getting vaccinated has many benefits and long life.
NOT VACCINATED BRINGS YOU NEGATIVISM
Not being vaccinated brings death and sadness.
If you are sick with Covid or were exposed to the virus, click here to find out what to do.