Isauro and Andrea's Journey from Cleaning to Owning a Thriving Business in Wisconsin, Illuminating the Resilience of the Latino Community in the U.S.
From September 15th to October 15th, Hispanic Heritage Month is commemorated, recognizing the contributions made by people from Central America, South America, the Caribbean, and Spain in the United States over the decades.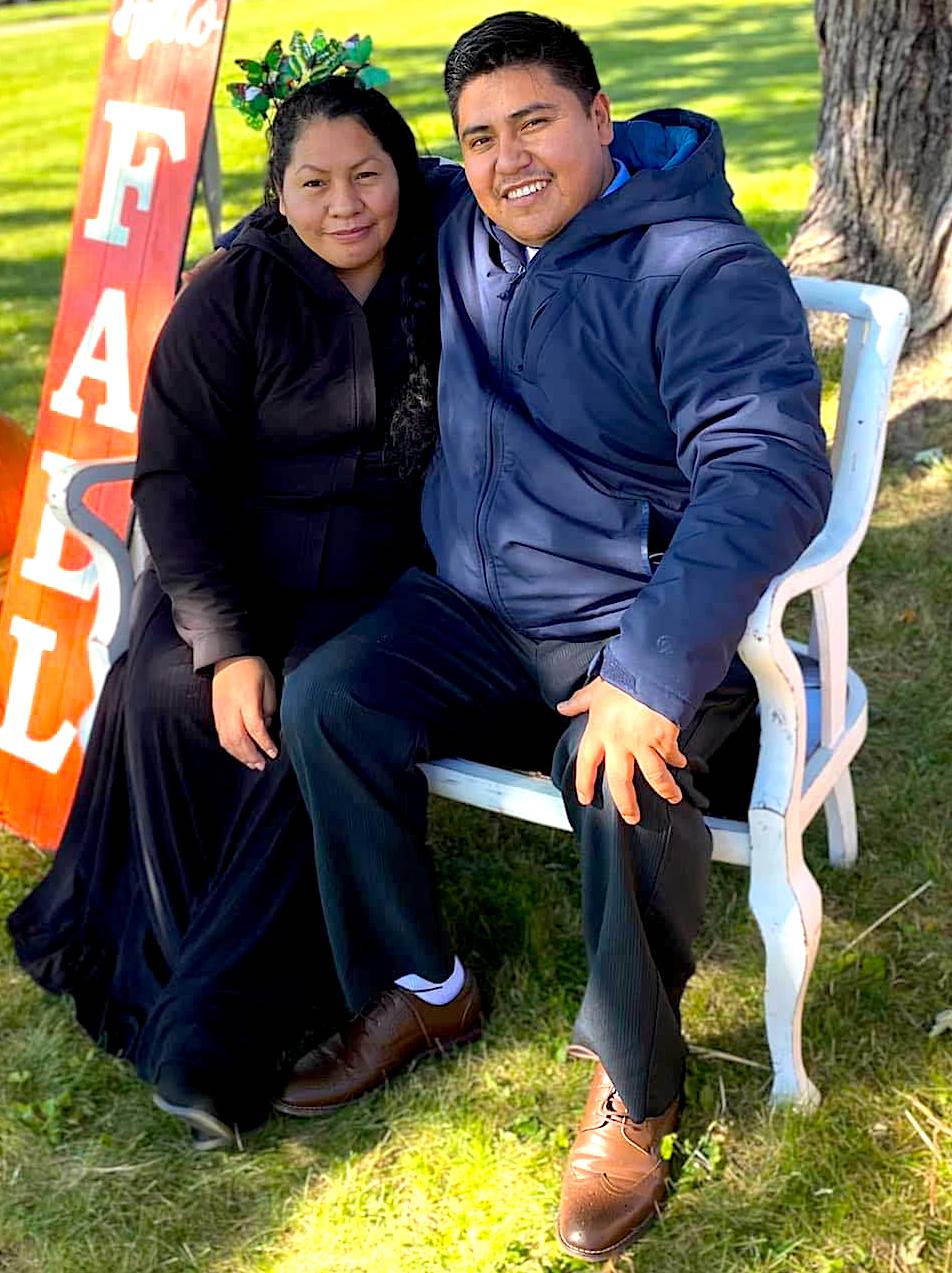 Isauro and Andrea are a dedicated and dream-driven couple who, through hard work, have successfully raised their four children, maintained a wonderful home, and embarked on a venture in recent years to transition from being employees to contributing to Wisconsin's economy and providing employment to those in need.
The contributions of these two Mexicans serve as an example of what the Hispanic community brings to the United States, specifically to Wisconsin. According to the latest census, out of a total of 5,893,718 inhabitants in the state, 447,290 are Hispanic/Latinx, which accounts for 7.6%.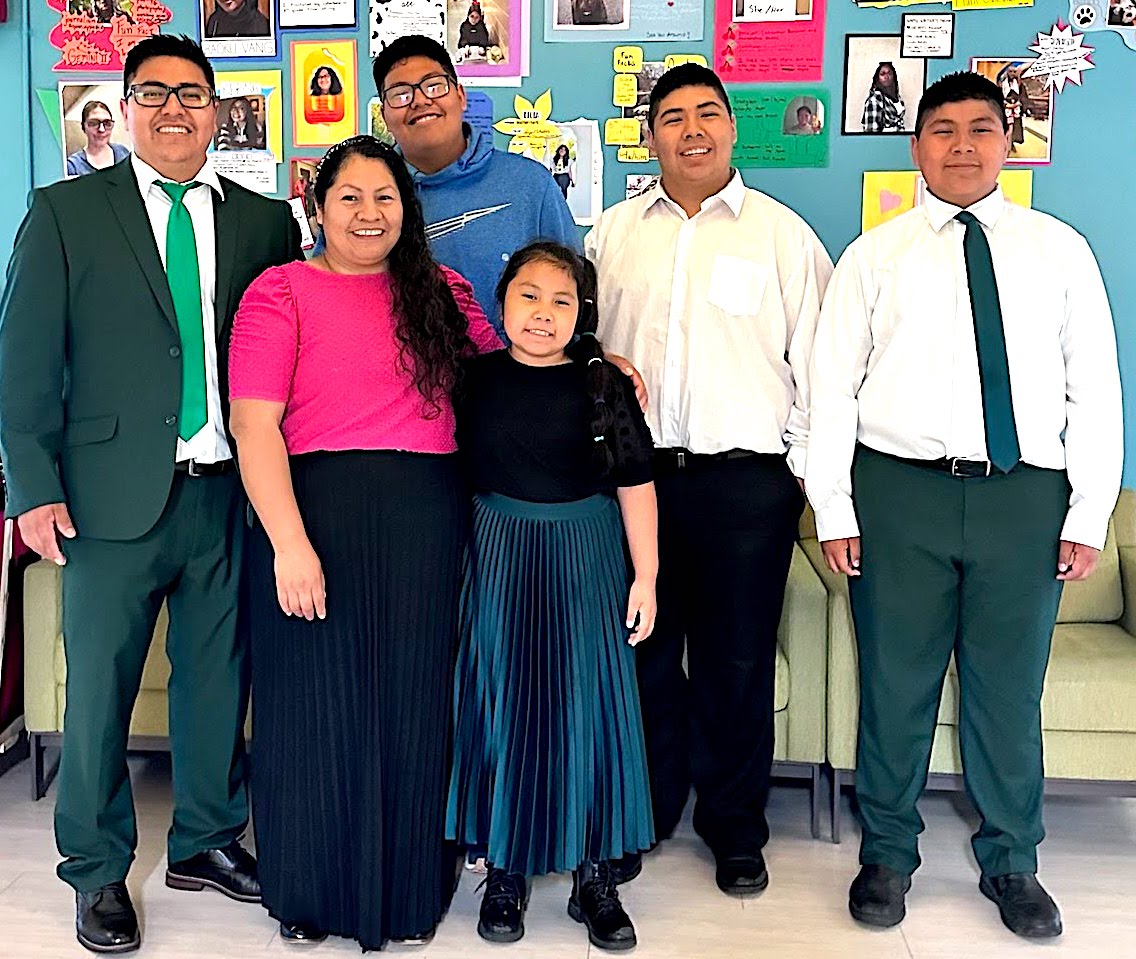 This figure reveals that Hispanics/Latinos are the largest minority in Wisconsin, making a significant impact in terms of labor and economic growth. This is an opportunity to highlight the commitment and willingness of our entire community, who, with discipline and dedication, strive for a new life and establish roots in the land of the 'American Dream'.
Such is the case of Isauro and Andrea, two individuals from Puebla, Mexico, who, upon arriving in the United States, dedicated their lives and youth to working in the cleaning sector. They worked up to 60 hours per week cleaning rooms, offices, windows, carpets, bathrooms, and more. This profession allowed them to gain extensive experience, eventually envisioning themselves as future owners of a successful company.
And so, Shiny Homes was born, a local house cleaning company providing professional services in Madison, Sun Prairie, Cottage Grove, and Cross. The name was inspired by the compliments received from clients every time they received their house sparkling clean, tidy, and radiating a sense of peace and happiness.
At the outset of their project, the Latino family realized that the task would not be easy. Balancing the responsibilities of a household with four children while still being employed by another company to have financial stability in case things didn't go as planned were some of the sacrifices these fighters had to face.
"My boss didn't want to let me go because of my experience and commitment. I wanted to work in my own business, but I was aware that I needed additional support in case things didn't go as planned," Isauro stated in an interview with La Comunidad News.
Andrea adds, "I knew we would do well. I kept hearing more and more positive feedback from satisfied clients. The obstacle I saw was the numbers, the finances. We had to open a bank account and complete other paperwork. We weren't prepared to start a business," she confesses.
"We took classes at the Chamber of Commerce, they were called 'Your Business.' They brought in people with experience in accounting, insurance, and all those experiences they shared in the classes. We could contemplate our business, ask questions, and get advice. We graduated, and it was excellent for getting a basic idea of how to start a company," Andrea states.
The company was registered in 2017, and despite facing the challenges of the COVID-19 pandemic, the couple managed to keep it afloat. Some clients cancelled for a few months, and the stress level was high because, in addition to the global health crisis, Andrea was at home with her four children, isolated, attending classes, and trying to cope with the situation, while Isauro worked in a hospital providing cleaning services.
However, the support of the clients has always been crucial, and words of encouragement and motivation eventually emerged. These were like vitamins that encouraged them to take this dream seriously, "we received checks from some clients who didn't want us to lose the business. The support was admirable."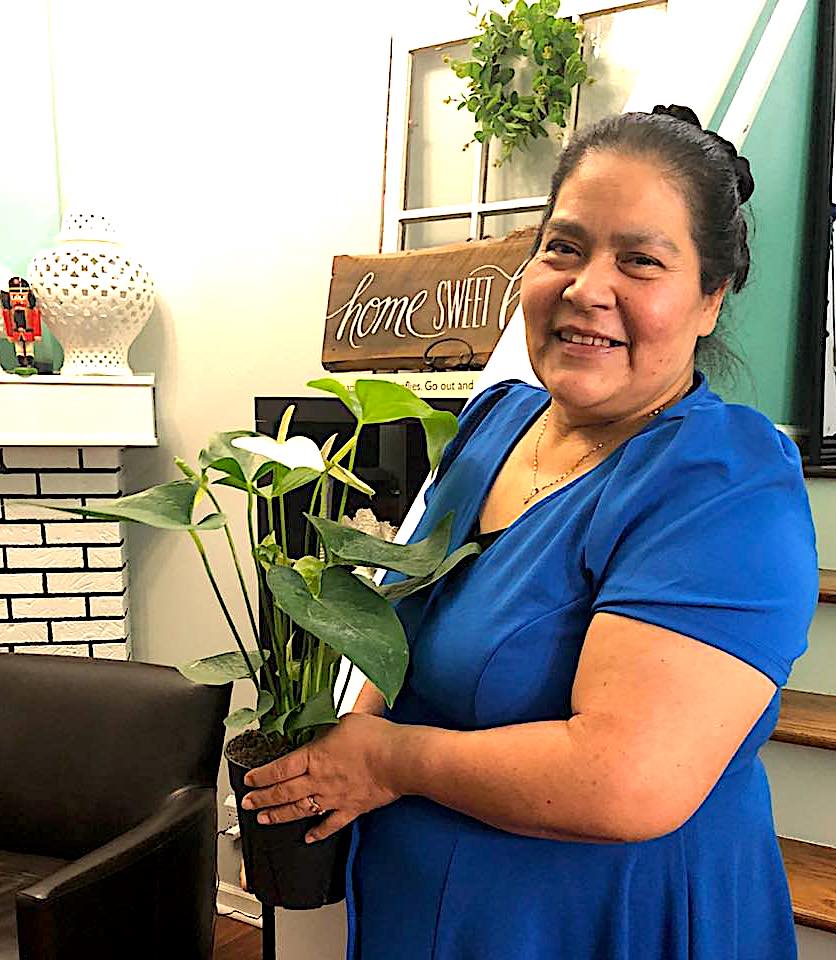 "They saw potential that I maybe didn't see as clearly. We made an effort to understand them and communicate in English, to do what they expected, and to treat them as if we were family," Andrea assures.
Andrea has always been consistently involved, while Isauro alternated between his existing job and his new business. They also began hiring relatives and friends who have been a great support due to their transparency and professionalism in their work. However, they are in need of more staff as the demand has increased.
Isauro, on his part, emphasizes that all the experience he gained has been crucial in sustaining their new venture. "I've seen people's confidence. Sometimes, we are the ones who put up certain barriers, but we also have a strong desire to move forward with what we set out to do."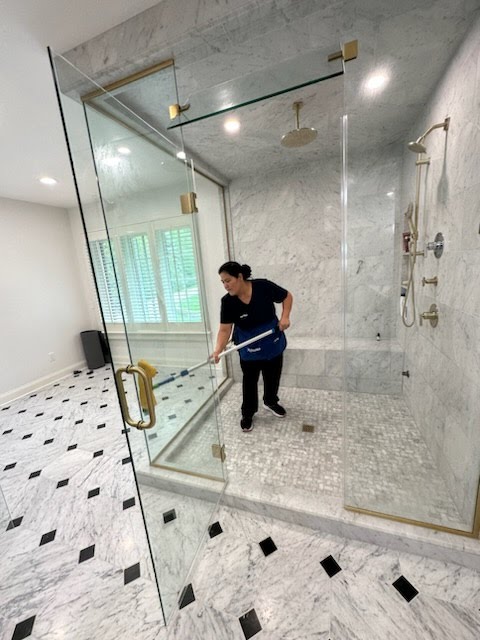 Those who choose to leave their country and come to the United States to build new dreams face personal challenges, and often, they are also victims of discrimination and prejudices, sometimes even advocated by those in positions of power.
They overlook the economic boost and responsibility that Spanish-speaking individuals have had in driving the economy in sectors neglected by native-born individuals. For example, there are statistics indicating that companies owned by Spanish-speaking men and/or women.
According to the Kauffman Indicators of Entrepreneurship, a project of the Ewing Marion Kauffman Foundation, a non-profit organization that tracks entrepreneurial trends in the United States, the Latino community has the highest rate of new entrepreneurship.
The study also states that Hispanics "have created jobs at a rate of 53.6% between 2007 and 2019. In 2019, Hispanic-owned businesses created 2.9 million jobs. These businesses employ approximately 3 million workers."
The journey is not easy, but the Latino community has demonstrated the tenacity and strength that characterizes them. Andrea and Isauro's case is no exception. They faced a series of restrictions, conditions to meet, licenses to obtain, and other tedious processes that sometimes clouded the outlook and threatened their dream of being their own bosses.
However, the way they speak, how they tell their story, and how they support each other, reflect that this beautiful project is the result of a cultivation sown with love, passion, and conviction. They do not deny that there are challenges every day, but they complement each other.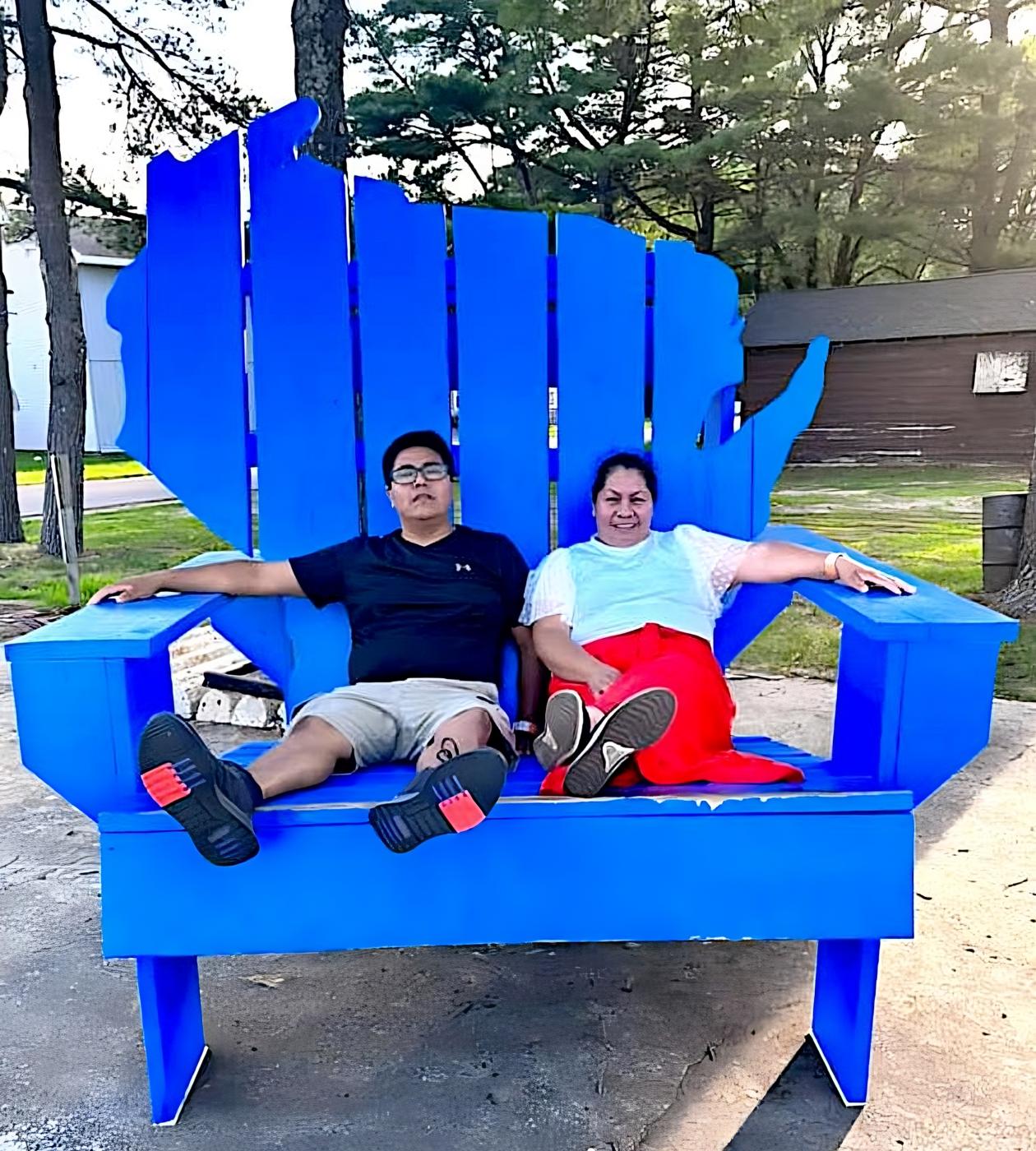 While one takes care of the administrative aspect, the other is more hands-on. When one is in charge of the children, the other is steering Shiny Homes. What they convey when they speak is palpable, and it is what they receive daily from their clients in the different locations where they provide their services, as well as from their employees who celebrate and appreciate working and learning at Shiny Homes.
The company focuses on "three principles: honesty, integrity, and respect. The professional cleaning team is committed to upholding these values in your home, treating all members of your family with respect. We treat your family like our own!
Companies like Shiny Homes are a testament to the courage of Latinos and the growth of the workforce. According to the Bureau of Labor Statistics, in 1990, the entrepreneurial Hispanic profile was 8.5%. In 2020, it was 18.0%, and it is projected that the workforce in 2030 will be over 21%.
Andrea explains that she understands the difficulties many housewives face when their children get sick or unexpected situations arise. "I've been in that position, which is why I like to be flexible with schedules, with the intensity of work."
"I like people to have a flexible schedule. Being a mom and working is tough. I don't want to do the same things my bosses used to do. I don't want them to think I'll be upset. I want to offer a healthy, productive, and stable work environment."
This family continues to pursue their dreams, and today they see realized what they once projected. However, they still look ahead and hope that their services will extend to more places in Wisconsin to provide excellent service. "Our priority is our valued customers, which is why we strive for excellence every day when we work in their homes. Our dedication, experience, and professionalism are values we bring to your home."
They also dream of being able to provide more jobs, buy vehicles, and have an office where workers can feel more comfortable. They also invite the community to fight for their dreams, not to stop, and to always have motivation.
"The business has to be something one enjoys doing. I like it, it satisfies me, I do it to help people. There will always be difficulties, but I also believe that the important thing is to get training, study, educate oneself," affirmed Isauro.
This admirable couple is aware that knowledge must be constant. They need to continue attending classes and programs that allow them to broaden their focus on topics like marketing, administration, among other needs.
Shiny Homes offers recurring, deep, move-in/move-out, post-construction, pressure washing, window cleaning, and other services that clients may require. They do so with insurance coverage and bring years of experience to ensure they provide reliable home cleaning services. Their objective is to provide you with peace of mind when it comes to the cleanliness of your home.To get in touch with Shiny Homes and receive all the cleaning services they offer, as well as benefit from a discounted package by referring to this article, you can contact them at +1 (608) 354-4148, send an email to ventas@shinyhomeswi.com, or visit their website at https://www.shinyhomeswi.com/ where you can learn more details about the services provided by the company.